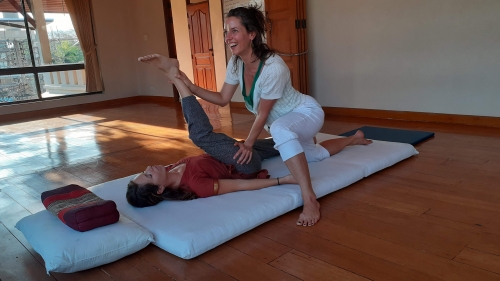 YOGA THAI MASSAGE
The Yoga Thai Massage is a technique that applies stretching, pressure and swaying. It allows drainage, letting go of fatigue and blockages. It stimulates the nervous systems, circulation, digestion and bodybuilding. It brings openness, clarity, return to the self, concentration, creativity and daring.
PRACTICAL INFORMATION: It is given on a floor carpet and in comfortable clothes.
For everyone: adults, children, pregnant women.
Cabinet : Espace Tao (3min from Commune de Saint-Gilles of Brussels)
Tram 3-4-51-92-94-97, Métro Louise, Hôtel des Monnaies
Session: 1h30 - 70€
For an appointment : :Contact me